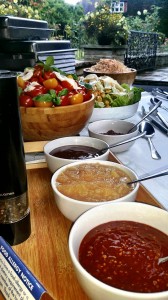 If you want the best hog roast experience in Maidenhead, look no further than the Hog Roast Maidenhead team. We have been hog roasting for the past 25 years and we are leading experts in what we do. We have embraced the ancient art of hog roast cooking and pushed the boundaries of what is possible to achieve with this traditional slow-roasting method by adopting a modern approach to our menus and the level of service we offer. We are proud of what we have already accomplished and excited about what the future holds. The hog roast experience we offer is second to none and for us, no detail is too small when it comes to making your dining experience absolutely perfect.
Why Choose Us?
When it comes to catering for your special occasion Hog Roast Maidenhead can offer the complete package with our menus and service. Every single ingredient we use is sourced from the very best local suppliers and freshly prepared from scratch at your chosen venue. We have menus to fit with all occasions and we can cater for all tastes and dietary requirements. If you have vegetarian guests, we have a tempting range of meat-free options and we can also offer a variety of alternative meats if pork is not your preference, as well as gluten-free substitutes. We let you decide how you would like your meal to be served, depending on the nature of your event and the level of formality required. We can provide large scale buffets, 3 course sit down wedding menus with table service and canapes for corporate events complete with front of house staff, all supplied by us. We just need to tell us what you need, and we will provide it.
What Locations Do We Cover?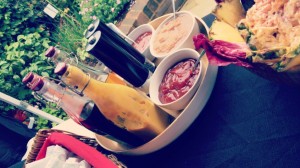 The great thing about our catering methods is that we can provide any of the above menus for any amount of people in any location. Intimate indoor gatherings and large-scale outdoor events make no difference to us. Our multi-skilled caterers and extremely practical, yet portable hog roast machines give us the ability to cater anywhere and gives you the freedom to choose any venue you want without having to worry about practical limitations. We are completely self-sufficient and never rely on third parties to provide additional assistance or equipment.